BISSELL's Partners for Pets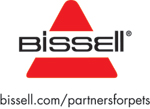 The Habersham Humane Society is proud to be a Partner for Pets! BISSELL and LostPetUSA.net have teamed up to help organizations like ours raise money, and now you can help too!
When you purchase pet products on bissell.com and enter the code ADOPT at checkout, a portion of your purchase will be donated to our Humane Society.  It's simple, just follow these steps:
https://smile.amazon.com/ref=cm_sw_r_fa_asps_bDbEK.0777J48
If you need to report a stray or dangerous animal please call
Habersham Animal Control
Hours of Operation
Tuesday-Friday, 10 a.m.-12 p.m. (noon), 1 p.m.-5 p.m.
We do not accept animals after 4 p.m.
Saturday, 10 a.m.-2 p.m. (Adoptions only)
Physical Address
4231 B Toccoa Hwy.
Clarkesville, GA 30523
Phone: 706-839-0195
Fax: 706-754-0714
Madi Hawkins
Director
Contact by Email
 CAT RESOURCE LIST 
Low Cost Spay Neuter
SpayGeorgia:
http://spaygeorgia.org
SpayGeorgia is a low-cost program. Please note that we are not a free program.
Please read Certificate Information and our Spay/Neuter fact sheet first.
For information about purchasing one of our certificates, please email us at spay@spaygeorgia.org.  We will email the information packet containing our guidelines, certificate prices, participating vets, and an order form to you. If you do not have email, please call us at 770-662-4479 and leave your name and address and we will send the packet to you via U.S. Mail
Planned PEThood of Georgia, Inc. Duluth:
http://www.plannedpethoodga.com/
Present a sustainable, expandable model for low-cost spay/neuter, maintaining and improving this model until there are no communities in Georgia without local access to education and services.
Lifeline animal project in Atlanta: 
http://www.atlantapets.org/spay-neuter/lifeline-clinics/clinic-fees
$25, Includes spay/neuter surgery, rabies vaccination, and ear tipping
Athens Humane Society in Athens:
http://www.athenshumanesociety.org/catservices/
$35, Includes spay/neuter surgery, rabies vaccination, and ear tipping
Hall County Humane Society:
http://www.humanesocietyofnortheastgeorgia.org/spay-neuter/spay/neuter-center-services-fees/
Atlanta Humane society:
http://atlantahumane.org/services/low-cost-spay-neuter/
$35, Includes spay/neuter surgery, rabies vaccination, and ear tipping
TNR
Alley cat allies:
http://www.alleycat.org/
For Educators/Teachers:
Breed Specific Help:
Siberian Husky
Chow Chow
Pit Bull
General: